Our rainwater harvesting garden system is designed for the gardener to collect, filter and store rainwater within an underground tank for all garden irrigation purposes.
A must for serious garden users, providing invaluable relief during hosepipe bans as well as reducing water bills.
When stored underground and filtered effectively, the rain water captured remains clean and fresh. The only visible part of the system is a lid at ground level, so no aesthetic appeal of your garden is lost.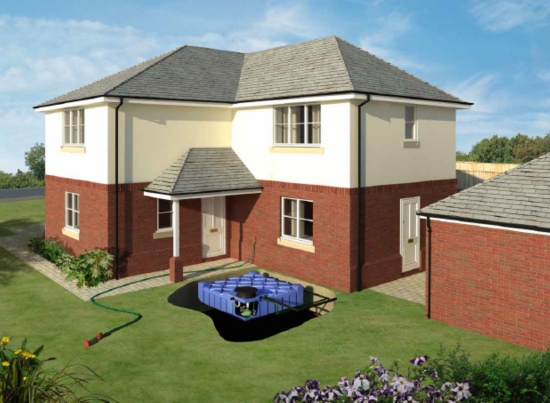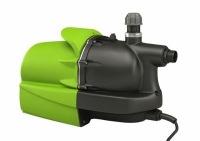 Included in our garden system is our British manufactured HydroForce™ submersible pump. This can easily deliver 3.5 bar pressure, making it suitable for high pressure sprinklers, garden watering, car washing, and even pressure washing. The pump features pressure sensitivity, making it start when water is demanded, then automatically shut down thereafter. This means there is no switching the pump on and off after each use.
Rainwater harvesting systems are simpler and more cost effective than ever to install. Shallow dig tanks have dramatically reduced digging effort and the amount of earth removed. Systems have evolved to become simple and efficient to operate.
• Garden system to run sprinklers, hoses, irrigation systems
• No space taken up by ugly water butts or tanks
• Automatic pump operation
• Soft, chlorine free water giving plants optimal growing conditions
• Improve sustainability and reduce water bills